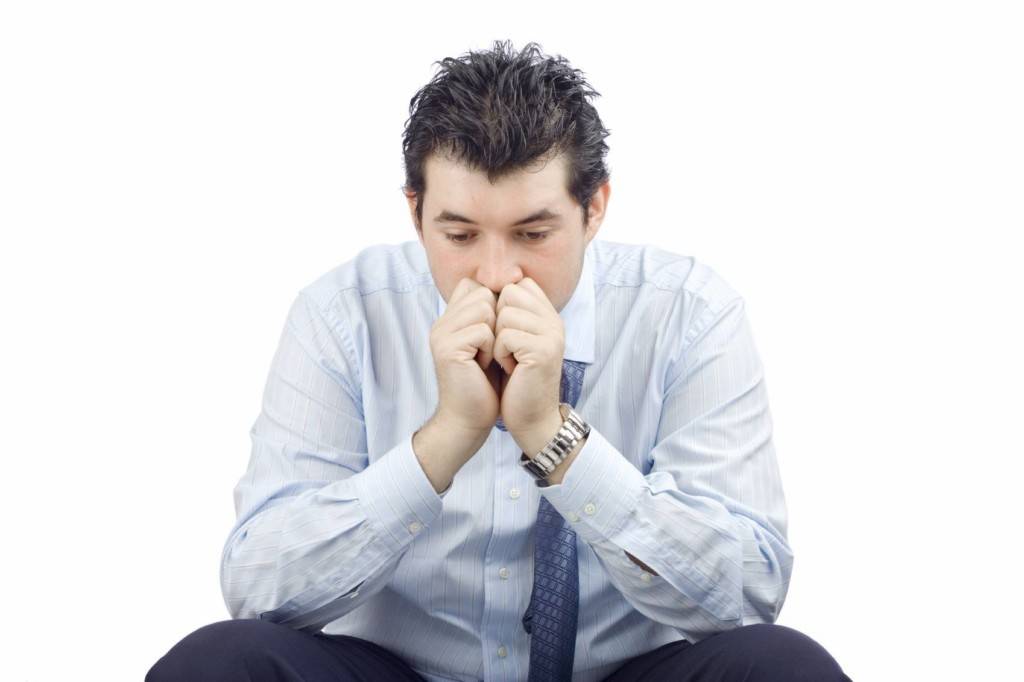 Have you ever been paralyzed with fear – fear of change, a new direction in your life, being volunteered for a project and you have no idea where to start?! Whatever the fear is, it often completely consumes us and clouds our view to where we can focus on little else. Many of our fears and anxiety, although real, are not even in our control. Our spirits are brought further and further down the longer we focus on it. OR we can be determined to overcome our fear with the help of the Lord! I heard an awesome quote on a Christian station recently: "We often lose sight our dreams when we allow our fears to grow larger than your faith". Wow! So true, huh? It's amazing the power we allow fear to have over our lives….
But what does the Bible say about fear? 2 Timothy 1:7 says "For God hath not given us a spirit of fear; but of power, and of love, and of a sound mind". Matthew 10:26 says, "Fear them not therefore: for there is nothing covered, that shall not be revealed; and hid, that shall not be known". And Matthew 10:30 says, "But the very hairs of your head are all numbered. Fear ye not therefore, ye are of more value than many sparrows". If the Lord knows me so well that he knows the number of hairs on my head, then he knows my thoughts and fears and will surely be my help!!
Be encouraged today that when we allow the Lord into our hearts and lives that he will help calm our fears and they will not overwhelm us! Thank you Jesus! Read more about dealing with fear in the devotional below!
In Christ,
Sister Kristin Howell
Apostolic Singles Network
Dealing With Fear
Courtesy of "In Touch Ministries"
Phillipians 4:6
Not only is anxiety an uncomfortable feeling, it also leads to negative consequences. Reasoning becomes cloudy when overwhelmed with worry. So an anxious person will have trouble making wise decisions. Fear of failure may also lead to procrastination or a lack of productivity. Apprehensions can devastate personal and spiritual growth, relationships, and work. So conquering fear is important. Four steps can help.
First, you need to identify the fear. Ask yourself about the circumstances surrounding your feelings and what triggered them. What message are you telling yourself?
Then turn to the Lord. Remember, the Lord loves you and desires an intimate relationship with you. He's in sovereign control of your situation, so bring your fear to Him.
You should rebuke the fear before the Lord. You have the authority and power in Jesus' name to reject what isn't from Him. Meditate on passages such as Matthew 10:31 and Proverbs 1:33. Let God's truth replace any wrong thinking.
Finally, cling to the Lord, your help. Take your focus off your circumstances, and look to the One who promises His help. Scripture from Isaiah 41:10 gives this assurance: "Do not fear, for I am with you; Do not anxiously look about you, for I am your God. I will strengthen you, surely I will help you. Surely I will uphold you with My righteous right hand".
Circumstances are external and often beyond your control. But your response originates within. It's amazing how fears diminish in the Lord's presence.